We're dedicated to improving outcomes for those affected by pancreatic and upper GI cancers.
Founded by leading surgeon, Dr Mehrdad Nikfarjam, Pancare Foundation is a National charity committed to inspiring hope, raising awareness, supporting families and funding research for upper gastrointestinal (GI) cancers.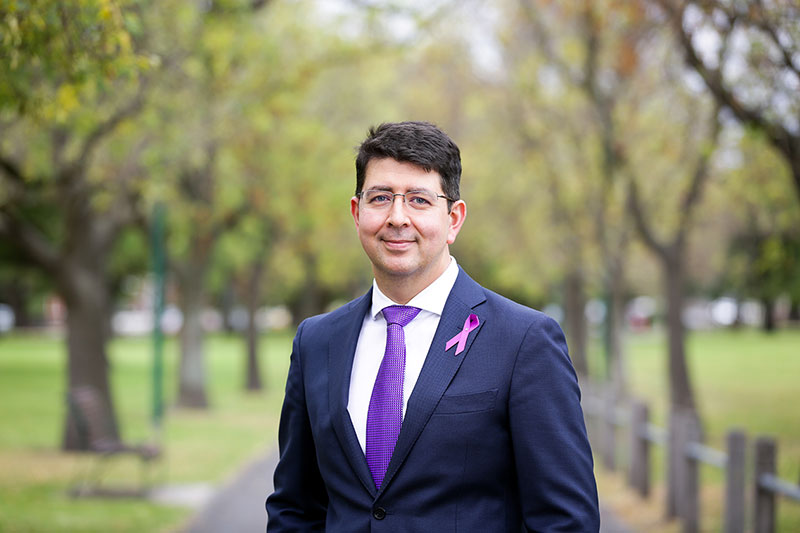 With some of the lowest survival rates out of all the major cancers, it's our mission to improve survival and support for Australians diagnosed with pancreatic, liver, stomach, biliary and oesophageal cancers.
Supporting patients and their families, from the point of diagnosis through to treatment and beyond
PanSupport is Pancare Foundation's dedicated support, resource, and information service available for all Australians affected by upper gastrointestinal (GI) cancers.
PanSupport offers dedicated support to patients through:
A dedicated online hub of information and resources on living with an upper GI cancer; including information on diagnosis, treatment options, health and wellbeing.
A dedicated Patient and Carer Support Team including a Specialist upper GI Cancer Nurse, Support Manager and counselling service.
Patient and carer support groups.
Educational webinars on living with upper GI cancers suitable for patients, families and health care professionals.
Investing in world-class research to advance understanding of upper gastrointestinal cancers
We support medical cancer research that aims to accelerate advancement in early detection, new treatments, enhanced patient care and clinical trials that help improve outcomes for Australians impacted by upper gastrointestinal cancers.
Pancare funds world-class research at some of Australia's most respected and innovative institutions. Our research program is overseen by our Medical Advisory Committee and underpinned by six key focus areas that will help us achieve improved survival rates:
discovery of new treatments
early detection
personalised medicine strategies
optimal patient care
support and development of future leaders
support of clinical trials
Unite Community. Accelerate Change.
At heart, the Pancare Foundation is a passionate community of people united by personal and professional experience – determined to bring greater awareness, attention and change for upper gastrointestinal cancers. That's you!
Thanks to the generous donations of our supporters, our strategic partners, and trust and foundations, we are able to strive towards our mission; ensuring that Australians diagnosed with an upper gastrointestinal cancer can receive specialised support and care, in addition to transformational research that will save lives in the future.